Congratulations on making it through to Christmas Day! While the family arguments begin early, I'm here to hold your hand through your TV and radio entertainment options, to make sure that you're not stuck watching a celebrity special gameshow when you could be watching something much better (i.e. anything).
Certainly, my tastes may not be to your liking. But obviously, I'm right, and you're wrong. So let's not argue 🙂 And I trust that today's viewing does not include any folded Post Its.
And nobody really wants to binge-watch a 10 part fantasy epic on Christmas Day, however much money was spent on it*. Save that for when everyone else is asleep on Boxing Day afternoon.
Click through to see larger versions – especially useful if you're on a phone.
Here's are your TV selections…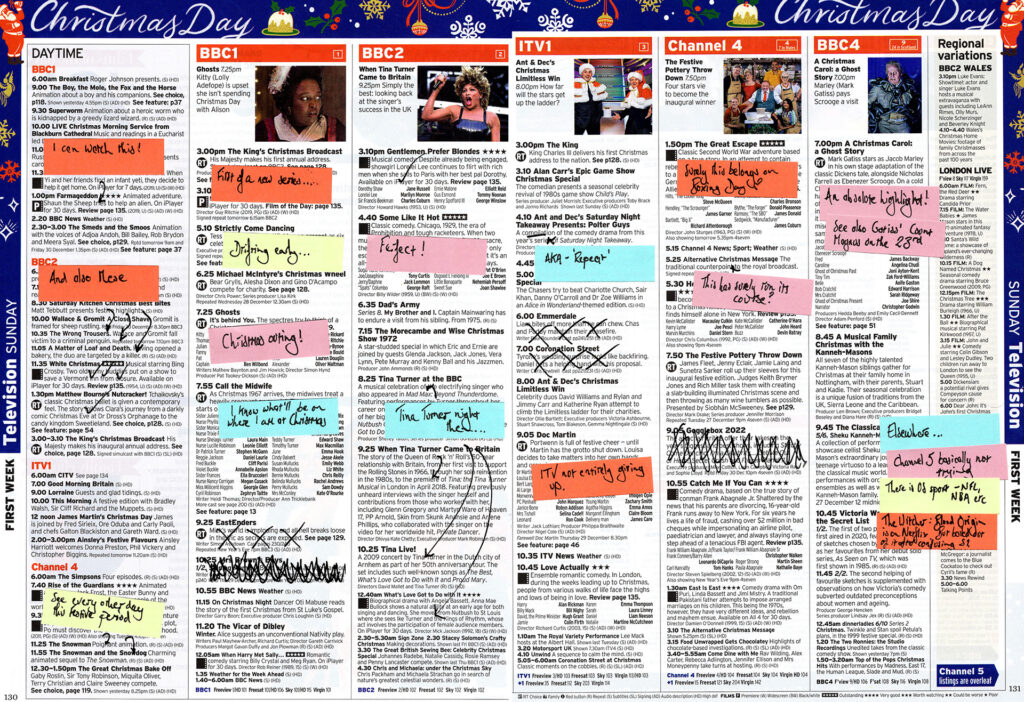 And a reminder that there's some very good radio too…
Why do I keep doing this? I don't know!
*OK – maybe some people do.