If it's Christmas then that means I get out my Post-it notes and marker pen to run through the double issue of the Radio Times to see what TV and radio I personally think are worthwhile.
I'm not kidding myself that we're all limited to what the major linear channels are showing. Maybe you're binging Jack Ryan on Prime, or ploughing through some Spanish series set in a public school on Netflix, but for the rest of us, when you discover that no matter what you do, you can't get your Sky Sports subscription up on your parents' television (because Sky doesn't let you, even though BT Sport and Eurosport both do), there's always the main channels.
They still bring out Christmas specials, big new drama series and one-offs. I'm here to help you wade through it all. And that includes radio!
As ever, click through to read more clearly – you'll probably want to zoom about if you're on a mobile.
Here's the TV…
And here's the radio…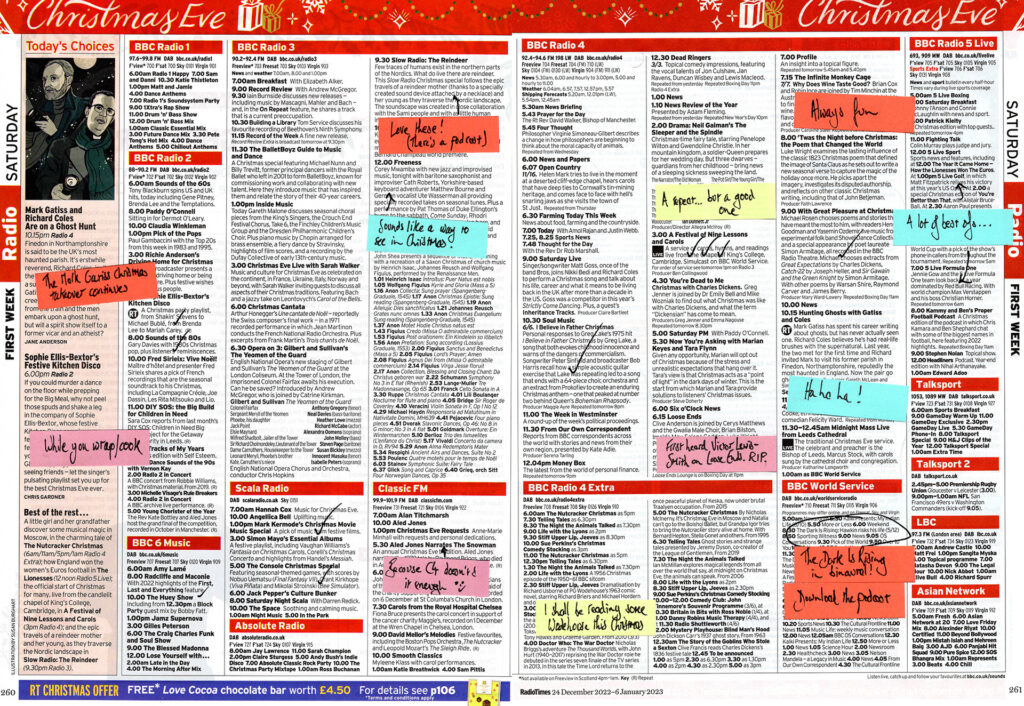 And no, this isn't my first rodeo. I've been doing this for 13 years now…